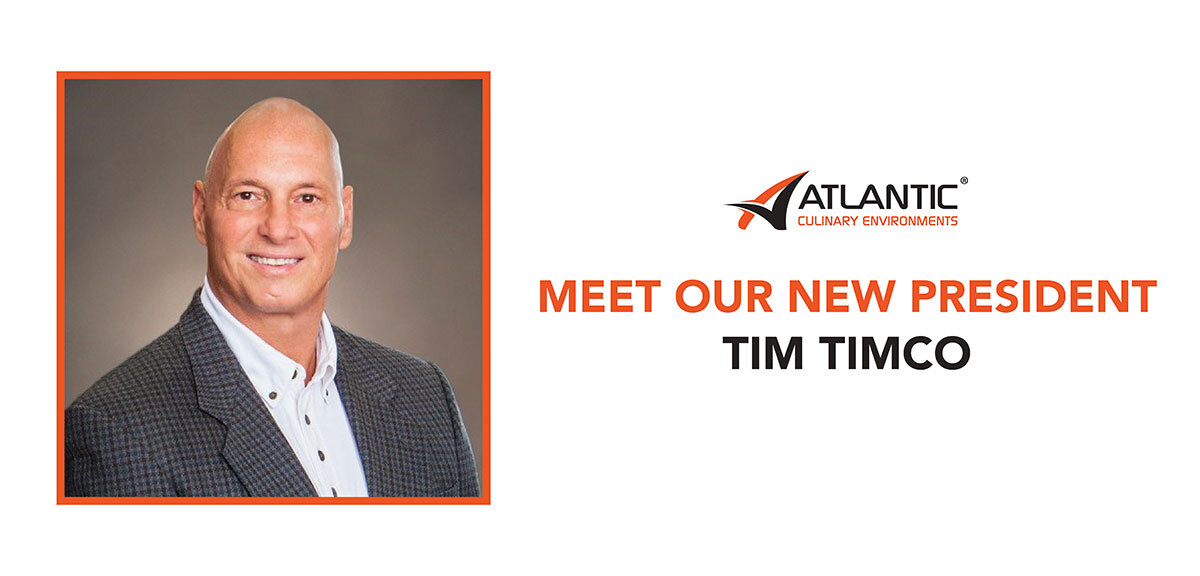 05 Jan

Meet Our New President

Release Date: Thursday, January 5th 2023

Atlantic Culinary Environments, a nationwide leader in design-build food service projects, is excited to announce that Tim Timco has been named President. Craig Roadarmel, who previously held the title of President/CEO, will move to the CEO role.

Tim previously held the position of President/CEO of S&S Worldwide, an industry-leading thrill ride designer and manufacturer, a position he has held for the past six years. Tim has more than 30 years of senior management experience and brings a unique perspective to the Atlantic business model.

Tim hails from Pennsylvania, which will help Atlantic navigate the current challenges our region possesses.

We welcome Tim to the Atlantic family and look forward to new and enriched approaches to help our clients thrive!